Un beau mariage made in USA: Saralee & James
Salut les romantiques,
Ce matin, un beau mariage tout droit venu du Texas mais photographié par une de nos supers photographes belges, Delphine Leriche (Cocorico!):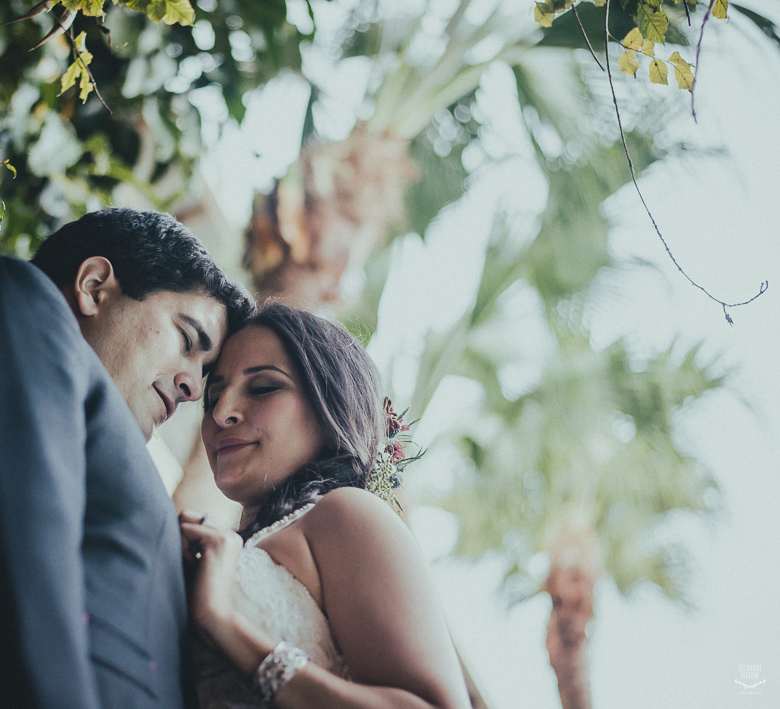 Je vous laisse avec les mots de la mariée et les belles photos de Delphine…
How have you met ?
James and I met in school when we were about 12 years old. Although we never dated at the time, we were always friends and hung around each other in group settings. James left the school we attend together to go to boarding school out of town when we were about 15, but we remained friend as we grew up reconnecting over holiday breaks and summer vacations. However, it was not until a few years after university that we developed feelings for each other.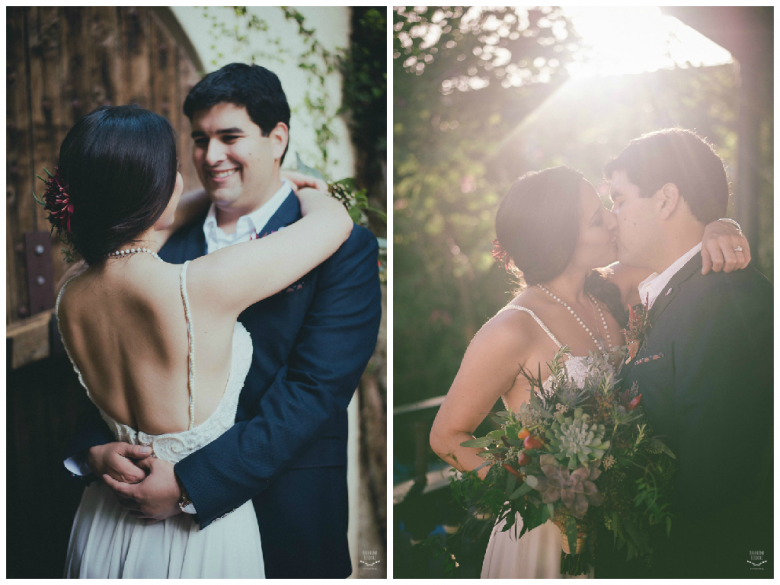 In the spring (March) of 2011 I moved back to our home town of Laredo, Texas because I wanted to spend time with my family before I made a BIG move to Kuala Lumpur, Malaysia for an internship. Right before I moved back to Laredo I sent James an email (because I knew he was living in Laredo) telling him that I was going to be in town for a bit before moving overseas, and I wanted to know if he would like to grab dinner with me. He accepted and the rest was history… We fell for each other almost instantly!
Now, I still moved to Malaysia 1 month later, and I was away for 6 months! We spoke everyday and video chatted as much as we could. We build a relationship on communication and trust, and as soon as I got back I knew we would be together forever and most of all I knew that we could make it through anything!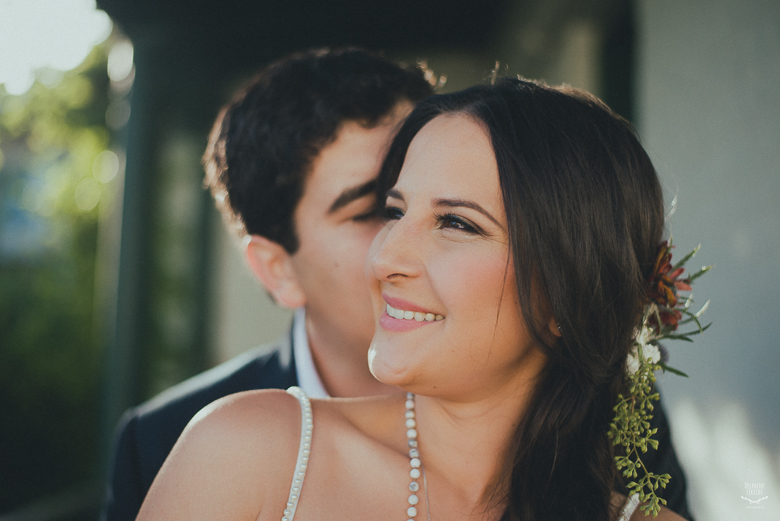 How was the proposal?
James and I began to live with each other as soon as I returned form Malaysia. We had spent so much time apart that I did not want to be apart from him any longer We were very honest with each other, so when the time came (about 1.5 years later) we spoke about marriage very openly.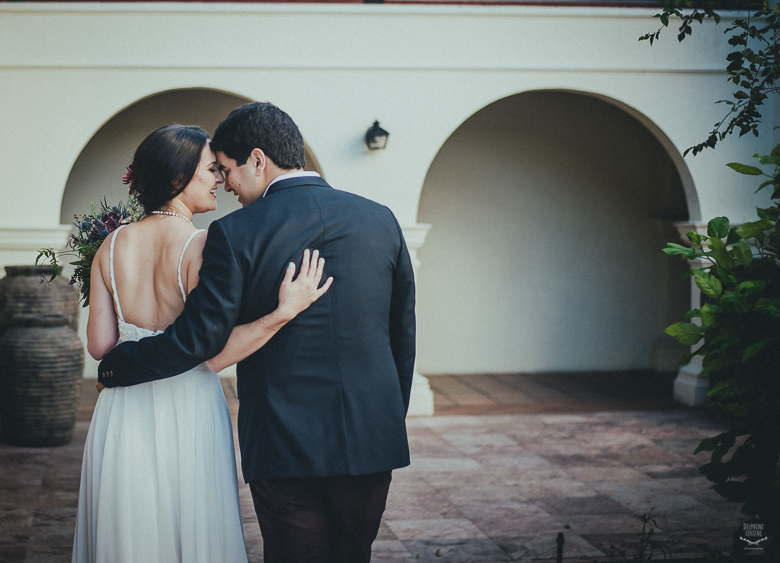 The night he proposed was a surprise. James got home a little later then usual and when I asked if work was busy that day he replied, « No I was at your parents house talking to them ». When I asked why, he got down on his knee and said, « Because I want to marry you! Will you marry me »? Of course I said YES!!!!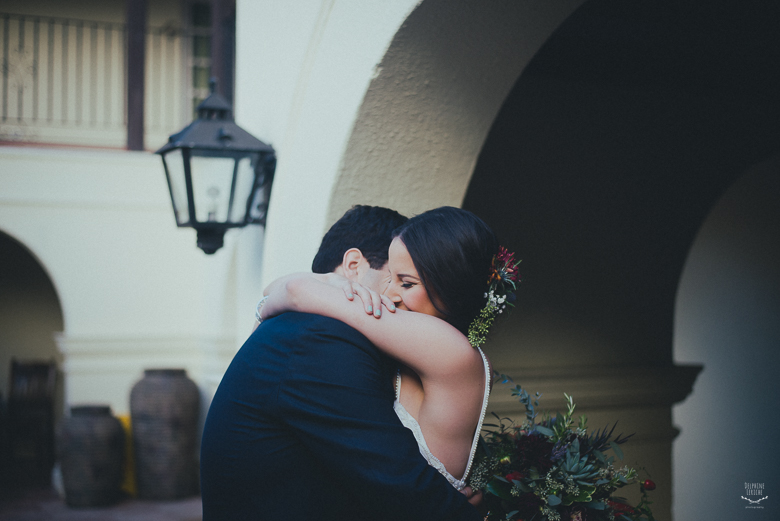 How did you handle the preparation of your wedding day?
We came into the planning process with a lot of ideas for the wedding. James as I knew we wanted to work with certain professionals for our wedding. For example, I knew what photographer I wanted even before I knew I was getting married – Delphine Leriche Photography. We knew the music we wanted – Addie hamilton for the ceremony and cocktail hour and The Spazmatics for the reception. We also knew we wanted to work with an amazing design and rental company called Marquee Events Group.
For the details, we hired wedding planners that helped us with most of the preparations. The wedding planners helped with all vendor communication, they help us find a caterer and floral company, they kept us on track with payments and deadline. They were an amazing support system through out the process. The wedding planners are called Your Wedding Your Way. Laredo is a fairly small city so our wedding planners were from Austin, Texas. A bigger, fun, dynamic city near by.
Tell me about your dress!
Oh my Gosh! My Dress! I wish I could wear it EVERY DAY! The dress was the first think I found and bought! I did some research online and found an amazing Israeli designer named Berta. As soon as I started looking at her wedding dress designs I knew I wanted one of her dresses for my big day. I emailed the company and they informed me that they were having a trunk show in New York City where they would be showing all their new dresses. My mom and I planned a trip to NYC, went to the truck and I found my dress during that trip.
The dress is in 2 pieces. The high wasted skirt is simple, long, flowy and moves perfectly when I walk. It is a bit bohemian looking. The top is a sweetheart neckline with beading and lace. It is a bit like a corset and the skirt comes over the top making it look like one piece. It was the easiest most comfortable dress. Every Berta Dress I tried on was incredible.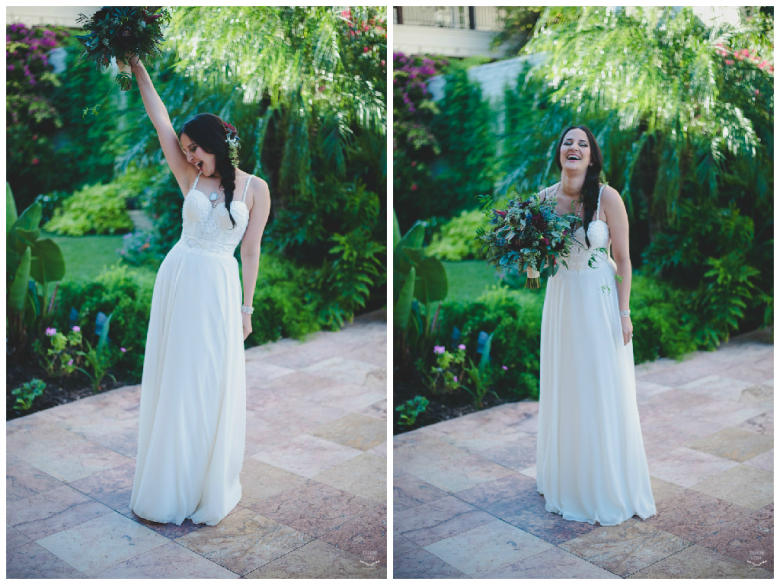 What do you thing about the professionals who work for your wedding?
I had the MOST professional people working on my wedding. I felt as if I did not have to worry about anything, and that everything was taken care of. Of course every bride has a certain expectation of her wedding and I have to say all my expectations we met 100%:
Your Wedding Your Way : The wedding planners. They were like our best friends through out the process. They were an amazing support system through out the process. We did a lot of research to find the perfect wedding planners for us and I am so glad we found these girls.
Delphine Leriche Photography : Was My DREAM photographer. Her style and artistic vision was exactly what I was looking for. Romantic, delicate, thoughtful and natural. It was a long shot to have Delphine as my photographer because she was in Belgium and the wedding was in Texas! I am so glad we were able to make it happen because our wedding photos are SO AMAZING!!!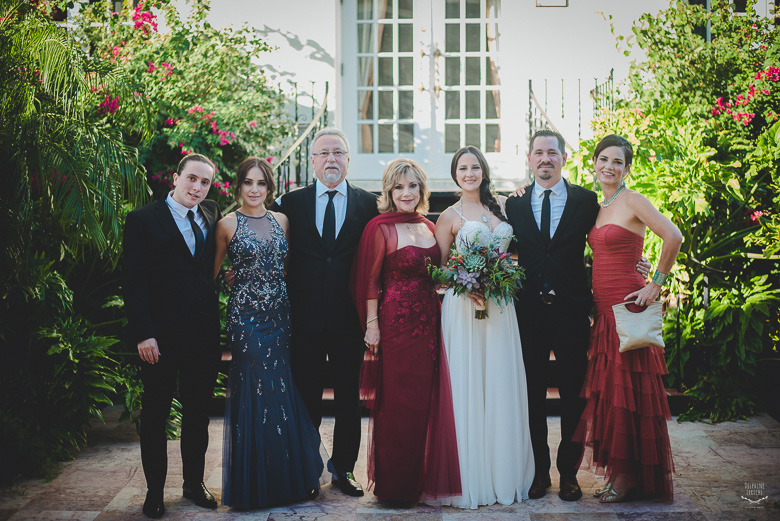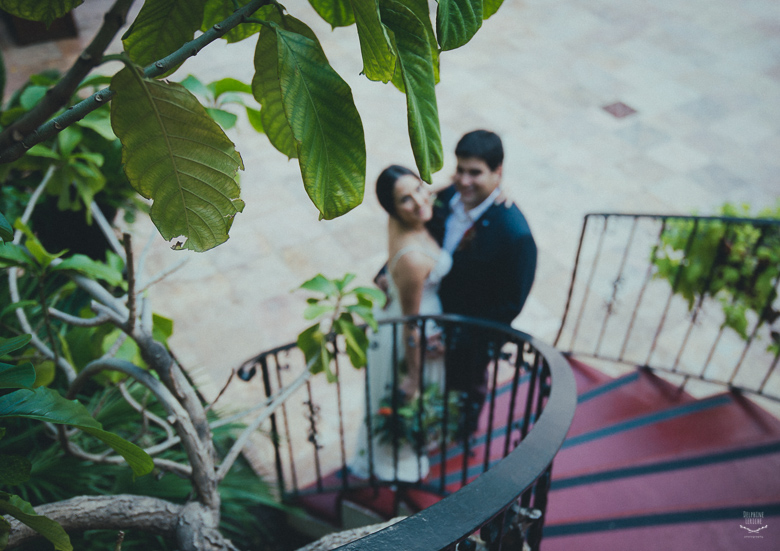 Catering With a Twist : This catering company is delicious, creative, innovative and most of all they listens to what we wanted. They are different from every other company we researched because I felt like they honestly cared about us.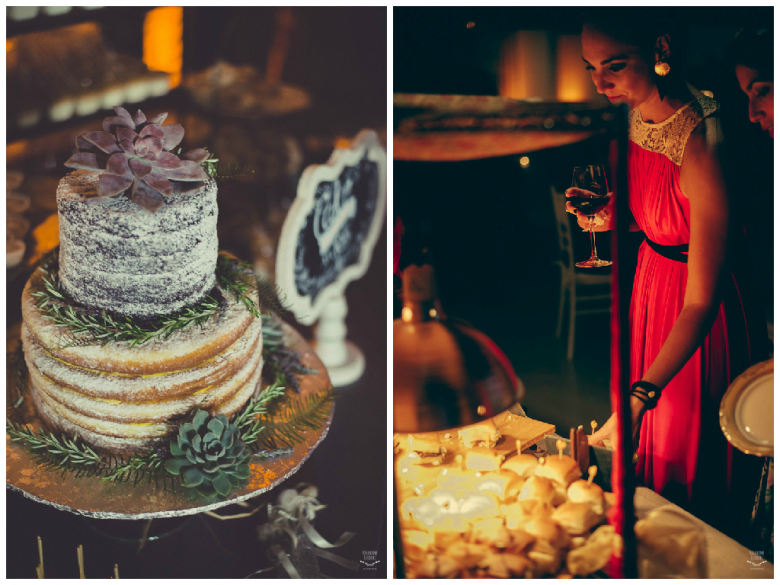 The Spazmatics: Super fun! EVERYONE was dancing and having the best time!
Addie hamilton: Addie and her band were so beautiful! They learned a song for our ceremony and it was just amazing. It was so special. I would hired her again in a heart beat.
Marquee Events Group : This company was the best! They really helped bring everything together. Never again will I use another design/rental company in my life.
Spinning Leaf Films: This was a little extra we had at our wedding. Instead of a photo booth we had a video booth. It was so much fun during the wedding and the video is amazingly cool.
Which was your favorite moment of the day?
Sentimental moment – the first look was my favorite part! it was such a special moment for my husband and I!
Fun moment- We really wanted to make our wedding fun. We did not want to have a dull moment. So when I saw so many people dancing, posing for photos or having a blast at the video booth it really meant the world to me.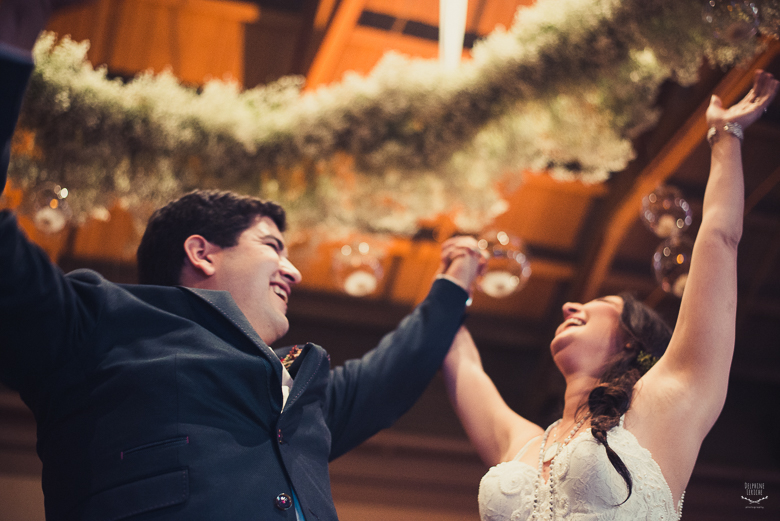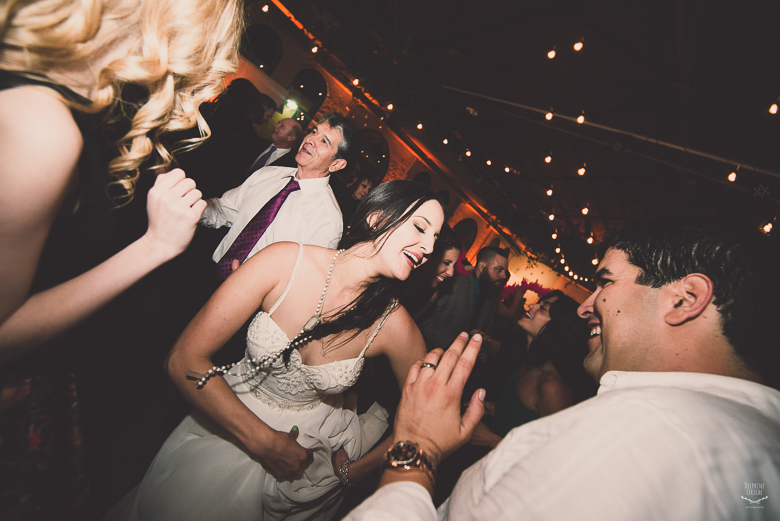 Do you have any advice for the future bride & groom? The do and don't…
I was given this advice by many brides: During the wedding take a moment (even if it just one) to stop, look around and appreciate what is happening around you because it is one of the ONLY moments you will remember clearly. I did this and still remember that very moment.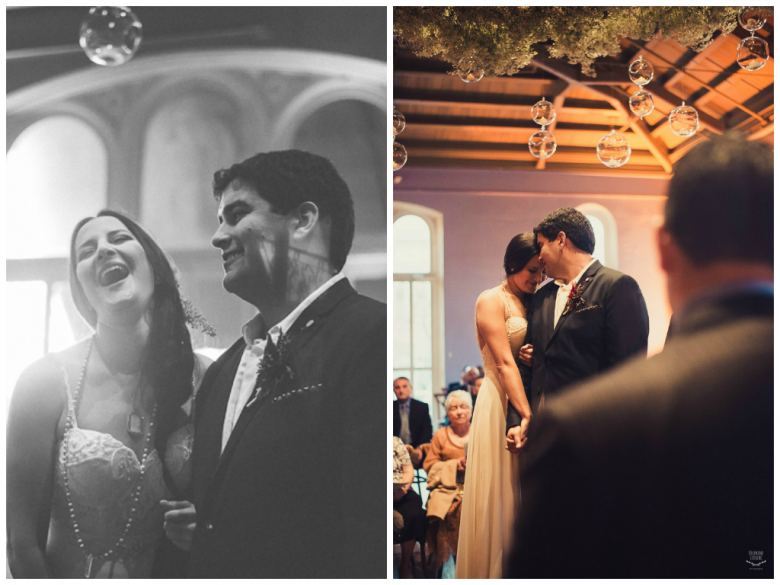 Something else for the couple: There are a lot of different opinions you will hear during the wedding planning process. It is important to remember that they are just opinions. At the end of the day you cant please everyone and those people who really love will not be hurt or upset about anything you do or decide not to do. Surround yourself with people who love you and only want the best for you. The last thing you want to worry about on your big day is negativity and judgment. Don't let anything get you down ever but especially on your wedding day. Its just not worth it.
Aah moi les belles histoires d'amour et les beaux mariages, ça me file toujours la banane!
Passez une belle journée,