Le beau mariage rétro d'Elvire et Nuno: SummerLoveFest
Salut les romantiques,
Enorme coup de coeur pour ce beau mariage délicieusement rétro, décontracté et stylé dans la simplicité. J'adore l'atmosphère qui se dégage des belles photos de Carolina Mosquera de Lux Photography, une photographe pleine de douceur et de talent à découvrir de toute urgence!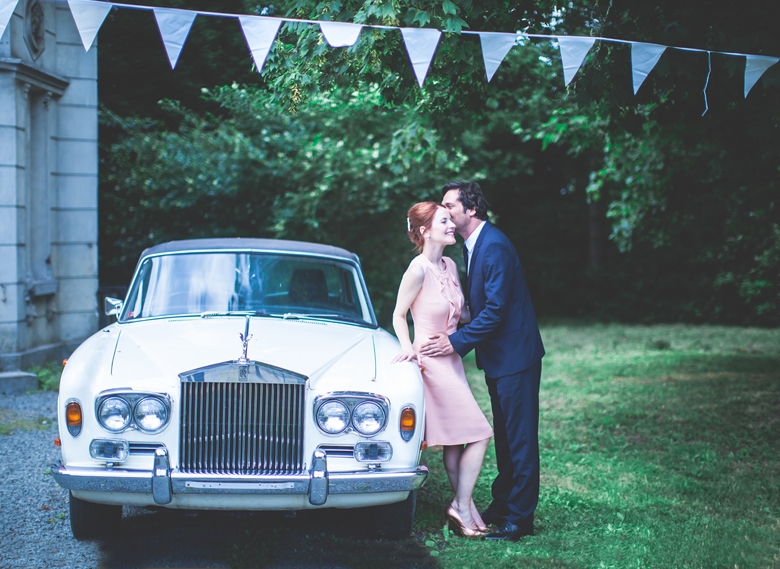 Vu qu'ils sont néerlandophones, je leur ai demandé de me raconter leur belle histoire en anglais, c'est parti!
How have you met ?
On a friday night, April 2010, in Café Video in Ghent.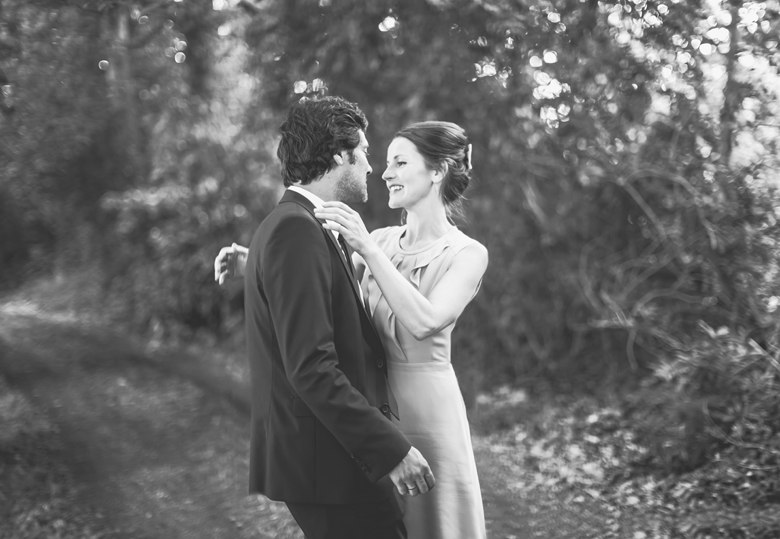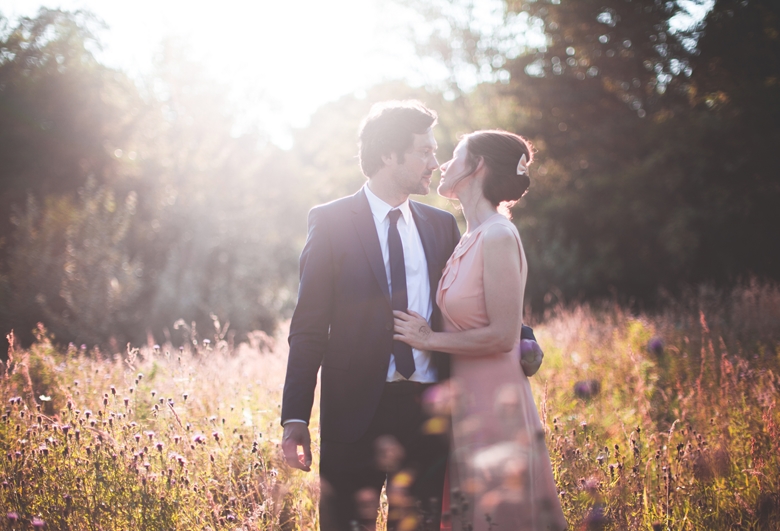 How was the proposal ?
He asked me on a sunny sunday morning in the bed when we just met.
We always knew that we wanted to give a love party.
Last year at new year we decided to get married in the summer.
How did you handle the preparation of your wedding day?
As we did not choose an all-in wedding formula on a typical location, the preparation months were very DIY-intensive. We started with the date: we wanted to get married on saturday the 21st of june. Once we found the location, a wonderful castle near our home, we could start organising our little private summerlovefest.
Tell me about your dress!
I did not want a long white (classic and expensive) dress in which you can barely move. Instead we went for this subtle blush dress of Hugo Boss, where my husband also found his wonderful dark blue suit.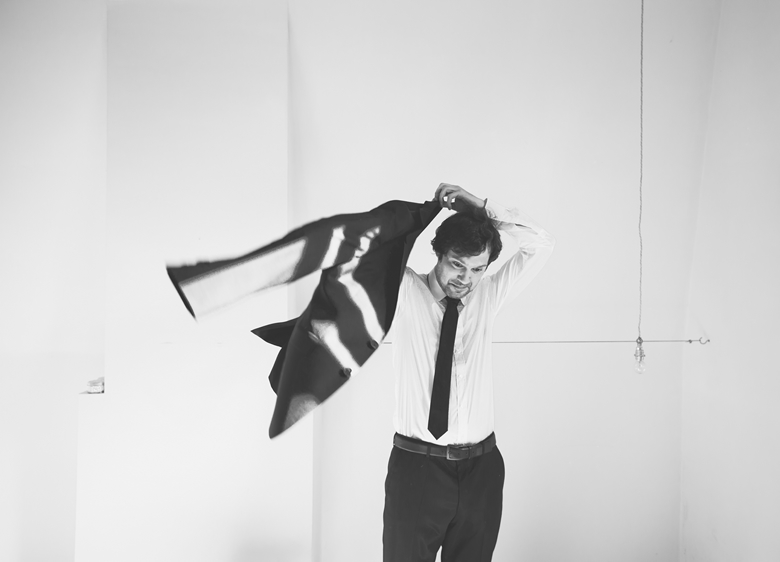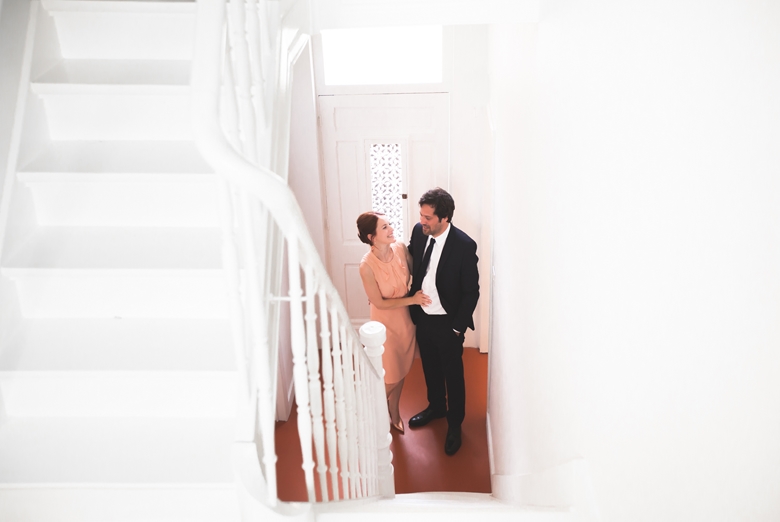 Which was your favorite moment of the day?
I cannot choose, the evening before, the waking up morning at home, the yes-moment in the city hall, the sushilunch with the best man and the best woman, the arrival of all the guests, the opening dance, the morning after, … it's one big wave of intensive love and emotions.
Do you have any advice for the future bride & groom? The do and don't…
Don't make the day too busy, create a rest moment. Make to your day! Enjoy also the making-off and the preparation period. Brief professionals and friends very detailed, so the day itself your mind can be all relaxed. Choose your photographer wisely and make a moodboard of which pictures you expect, these are unique memories of the day.
Si vous aussi vous avez flashé sur ce beau mariage, voici les bonnes adresses d'Elvire et Nuno:
Robe et costume: Hugo Boss Les jolies alliances d'Elvire chez Diamanti per tutti et celle de Nuno chez Renée – Mise en beauté cheveux et maquillage: Rebecca Despeghel – Lieu: Kasteel de Varens Melle – Bar à bières: Beukels Bierbar – Traiteurs: Tout à fait Sophie et Le Monde des milles couleurs – Musique: Flamingo Sisters –  Graphisme: Elvire Delanote – Impressions: Polyprint – Photographe: Lux Photography.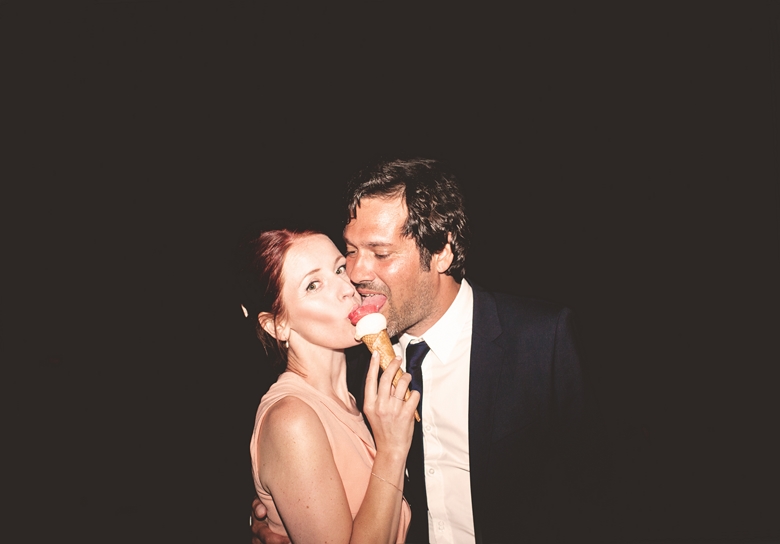 Belle journée à tous les lovers!